Vintage Westinghouse® Roaster-Oven
a classic collectible!
See more photos beneath these narrative details
This is such a sought-after collectible that a "collector of collectibles" gets more email about it than any other item on their web site and has devoted an entire separate page to it. You can click here to open that web
page (in a new window). Discussions on that web page reference the oven as drawing 1320 watts of electricity. According to the manufacturer's name-plate on this particular roaster-oven, it draws 1440 watts of electricity, not the 1320 discussed on the linked web page. I have no idea what year this unit was manufactured, but I'm guessing the mid-1950s.
You also can click here to see yet another web page (also in a new window) containing 1940s advertising for an earlier model of this classic item.
The roaster-oven being offered in this auction is in excellent condition ... no rust, no dents, no nicks, no scratches. I would describe it as "mint" were it not for the fact that the cabinet unit appears to be somewhat discolored. (Instead of discoloration, it just might be that the roaster unit and the cabinet were purchased in two different colors, but I really suspect discoloration.) The item belonged to my wife's deceased parents. My wife remembers her mother getting particularly good use out of it during holidays in the mid-to-late 1950s and 1960s when large numbers of family members gathered for Thanksgiving or Christmas feasts.
Here's a portion of the description taken from the original owner's manual (which IS included with the unit):
You'll be all set for lots of cooking pleasure with the Westinghouse Roaster-Oven!  This handy portable oven, with its accurately-controlled electric heat and big cooking capacity, will handle practically anything you'll ever want to prepare.  It will bake, roast and complete meals to perfection.
Use as either a stand-alone countertop unit or combine with the included two-shelf cabinet.  Casters on the cabinet make it easy to roll the roaster-oven to a wall outlet anywhere you care to use it.  The shelves inside give you convenient storage for the included baking dishes custom-made for the roaster-oven.
The owner's manual goes on to say, in part...
Look-in lid makes foods visible while cooking ... no need to lift the lid to peek. Lifting the lid lets heat escape, wastes electricity and retards browning.
Lid holders provide two handy places for lid when you remove it ... Holders are on both ends of the Roaster ... and the lid may be held by any one of its four sides.
Load and lift rack provides a handy, safe way to put in and remove foods. Lift by grasping top crossbars at ends of rack. Place rack crosswise on Roaster-Oven to remove utensils. This rack must be placed in the Roaster-Oven for proper circulation of heat around utensils.
Glass ovenware dishes fit the Roaster perfectly ... waste no cooking space. They are handy for serving foods or for storing foods in your refrigerator. Of course, you may use other utensils in your Roaster whenever they are more suitable for the foods to be cooked.
True-temp control brings Roaster to desired temperature and keeps it there through entire cooking time. Turn dial so that temperature called for in recipe is directly under pointer above the dial. Roaster-Oven temperatures have been adjusted so that you can use standard recipe temperatures.
Time-temp shelf lists correct temperatures for baking and roasting various foods. Pull it forward for handy reference ... or to provide a place for pot holders or a serving spook or fork.
The owner's manual contains numerous delicious-sounding recipes developed with the unit in mind, including several for quantity cooking (50 people)!
Please note that this unit does not include Westinghouse's "Infra-Red Broiler-Grid" (referenced on the front page of the owner's manual pictured below) or the Timer Clock, both of which were marketed as optional accessories for the unit.
For size and dimensions, see the text below the picture immediately below and on the left.
Before bidding, please read the "Terms and Conditions" section beneath these additional pictures.

| | |
| --- | --- |
| The roaster unit itself is 25" wide by 15" deep.  The roaster alone stands approximately 13" high (counting the lid and handle) and the cabinet alone stands 28" high.  The roaster and cabinet when combined are 41" high.  The inside portion of the baking compartment is 17" wide, 11½" deep and 5½ " high. | |
| | |
Above: Manufacturer's faceplate information as stamped into the bottom of roaster unit

The text reads as follows:

ROASTER OVEN

CAT. No. RO-5411-1 120V 1440 W

Westinghouse |UL|

MANSFIELD, OHIO

MADE IN U.S.A

ALTERNATING CURRENT ONLY
| | |
| --- | --- |
| Included: three original baking dishes by Hall China made expressly for Westinghouse and designed to fit in the roaster-oven (a 2 3/4 qt. uncovered meat dish and two 2 qt. covered vegetable dishes). One collectibles web site characterizes these dishes as routinely selling for a "small fortune" in antique shops. | Also included is the original owner's manual from Westinghouse, in itself a highly-sought-after item among collectors. |
| | |
| --- | --- |
| | |
The "Time-temp shelf" described in the earlier quote from the owner's manual is pictured. The left photo shows the shelf as it pulls out from the unit. The right photo is a more detailed picture of the information on the shelf.
---
eCitizenship
In both my buying and selling relationships, I am determined always to be a good eBay citizen. 
As a buyer, I  pay promptly and -- after receipt of my purchase -- post feedback. If the article is "as advertised" and was shipped in a timely manner after I remitted payment, I immediately postpositive feedback as soon as I have received and inspected the item.  If there's a problem with the purchase, I give the seller an opportunity to "make it right" before posting negative feedback. 
As a seller, I treat customers the way I like to be treated when I'm buying.  As seller, I post positive feedback immediately on receipt of payment in accordance with the "Terms and Conditions" outlined below.    I hope that purchasers will post feedback about me as soon as possible after receipt of their merchandise, but I do ask that in the unlikely event of a problem with the merchandise, they give me a chance to "make it right" before posting negative feedback. I am committed to doing everything possible to assure that my customers are satisfied customers!
Sincerely,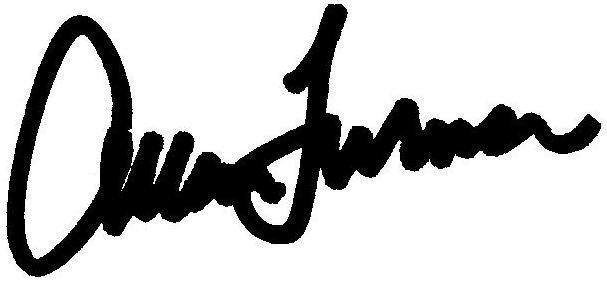 Allen Turner
---
Bid Acceptance 
Buyers who have zero purchases/feedback against their names are asked to email me with confirmation of their understanding of the eBay process or with any questions before they bid. Please email if you make any bid errors.  Buyers with negative feedback may not have their bids accepted or might have their bids cancelled unless they email me an acceptable explanation of their negative comments.
Winning Bidder 
The winning bidder must contact me within 48 hours of winning the auction and the transaction must be completed within 10 days. Failure to do this will result in the item being re-listed and negative feedback will be posted about the bidder who fails to complete the transaction.
Payment Methods 

Acceptable payment methods are PayPal, Money Order, Certified or Cashier's Check, and -- only if the buyer opts to pick up the item (see below) -- cash (something I don't normally take on eBay auctions). I prefer PayPal. Sorry, but I cannot accept personal checks.  Although eBay probably is going to automatically insert coding somewhere in this listing touting eBay Payments or BillPoint, I prefer NOT to accept eBay Payments or BillPoint..

I am

Shipping, Packaging, Handling and Insurance
To calculate postage in a new window, click on this link to go to the United States Postal Service's Domestic Calculator (Large Package) page. You'll then:
enter 60074 in the field where it asks for the "from" Zip code

enter your own Zip code in the field where it asks for the "to" Zip code

enter 60 pounds 0 ounces as the weight of the package

in the drop-down menu regarding special characteristics, select More than 34 inches long, or 17 inches thick, or 17 inches high

click Continue
Rates and estimated delivery times will appear for Express Mail, Priority Mail and Parcel Post (as well as for two other mail classes for which this item does not qualify).
Add $10.00 to the postage calculated to cover packaging and handling. That might seem a little excessive, but this is a bulky item which I intend to ship in a particularly study box and which I'll pack carefully and generously with bubble wrap to avoid damage to the unit in general and the baking dishes in particular.
Also add insurance costs, if insurance is desired. The cost of insurance will depend on how much you want to insure the item for. I recommend insuring it for the amount of the winning bid plus shipping, packaging and handling charges. If you wish, you can email me with a request that I ascertain what it would cost to purchase insurance and I'll be happy to let you know what it will cost. Insurance is optional at the buyer's discretion. However, please understand that I cannot and will not be responsible for any uninsured damages or shipping losses, so I highly recommend insurance.
All shipping, packaging, handling and (if applicable) insurance fees must be paid before the roaster-oven is shipped.
Instead of having the unit shipped, the buyer also can choose to pick up the item in Palatine, Illinois (northwest Chicago suburbs). If the buyer chooses to pick up, no shipping/packaging/handling/insurance charges will apply. The buyer and seller will agree on a mutually-convenient time for pickup and payment will be due on or before pickup. Pickup must occur before the end of July 2002 (anytime Saturday or Sunday or between 6 p.m. and 9 p.m. other days). Pickup will not be possible on June 29-30 or July 13-14.